Surfer Dog
This is a story about Delbert and Candy. I call Delbert the "Surfer Dog" because his brown coat has become bleached while laying in the sun.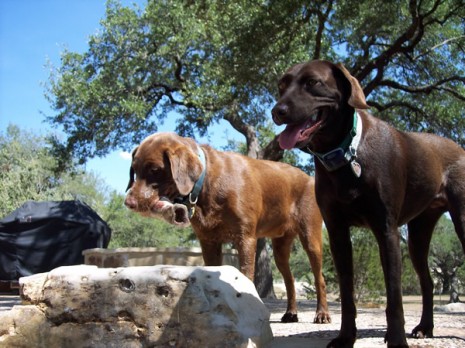 It looks like he has been to a Malibu stylist to highlight his locks. Candy, by default, is his "Little Beach Girl". She is a new adoptee to the family but is fitting in quite nicely. Their dad is John.
Hot weather demands time by the pool and these two have discovered multiple uses for the refreshing waters. Delbert loves to play fetch. Candy would rather chew on the ball – or her bone. She lets Delbert do all the work by bringing the ball to her. As any bathing beauty would,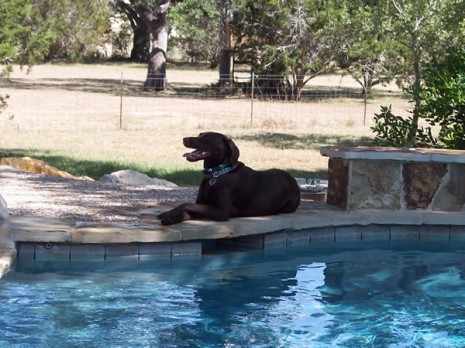 she has that big beautiful hunk, Delbert, wrapped around her little toe. However, whether bone or ball,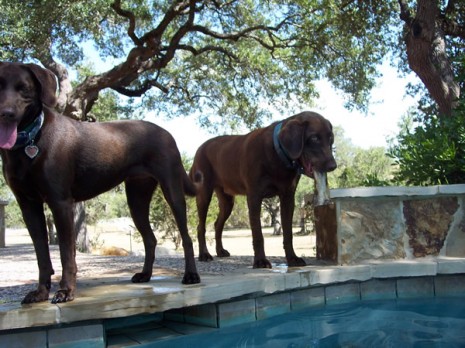 Delbert HATES a dirty slimy object in his mouth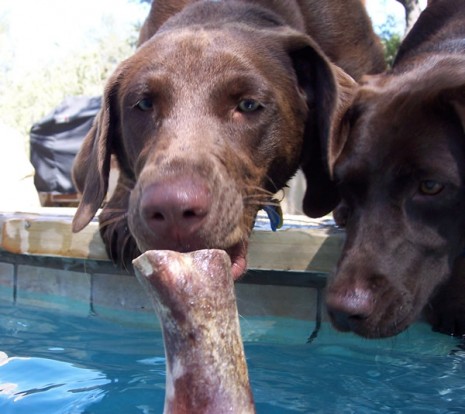 so he uses the pool to wash it off. But sometimes,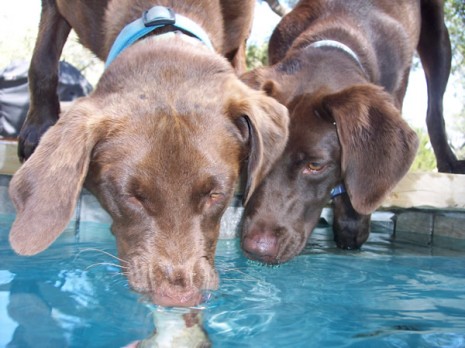 things don't work out quite as they were planned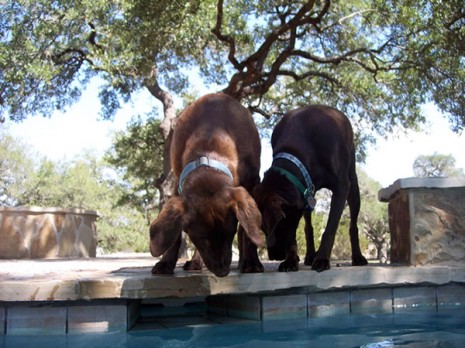 "How was I supposed to know the bone wouldn't float? It works with the ball."
If you are a member of Facebook, check out more pet stories and pictures at www.facebook.com/furrygodmother.
Smile, enjoy your summer, and keep plenty of water available for your pets. Oh, and don't forget to call The Furry Godmother to take care of them when you leave.