Home Is Where the Hound Is (Cat Too)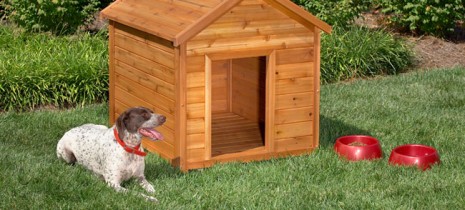 Did you know that according to a 2009 Gallup Poll 76% of American households own pets? And according to one question on "Who Wants To Be a Millionaire," 64% of pet owners consider themselves to be "Mom" or "Dad" to their pets.
If you are one of those pet people, planning your vacation can be very stressful. If your pets can't go with you, what do you do? Enter the Professional Petsitter. Petsitting is an alternative to boarding your dog or cat when you are on vacation. Rather than you taking your pet to them, they come to your pet. Some petsitters will also come to your home to walk your dog or give them potty breaks if you work long hours. They can make life for the loving pet owner so much easier and stress-free.
So how do you go about finding a professional petsitter and how do you decide who is right for you? This is an industry where 90% are small, one or two person businesses; each is working out if their home, setting their own hours, standards, pricing and practices. This gives you a good advantage during the interview process.
So here's where to start: To locate a petsitter in your area, go to, of course, Angie's List. If you can't find anyone in your area, then try www.petsit.com and click on the "Locate a petsitter" link at the top right corner of the page. Then make a phone call and ask a few basic questions.
A professional petsitter should offer a FREE in-home, first time interview, often called a "meet and greet." This will give you and your pets a chance to meet face-to-face with the individual that will be caring for your pets (and home) while you are away.
Make sure they service your area. Most petsitters have a very small radius of clientele (or they may charge an additional fee for mileage.)
Make sure they handle your type of animal – be descriptive, (i.e. big dog, nips at strangers, may jump on you, or will need daily walks).
Ask: "Are you bonded." This should be answered with a "yes". It is something that will protect you against theft.
At this point, you may want to ask about charges, but don't be surprised if the petsitter wants to meet first. There may be extra fees for things like multiple pets or medication dispensing.
When you find one or two people you like the sound of, then comes the in-home meeting and a few more detailed questions.
Ask what kinds of problems they have encountered in the past. Listen carefully and make note if they have a contingency in place for emergencies. Depending on where you live, you might want to ask about issues with the weather, such as snow, ice or flooding. Also, what would they do should your pet becomes injured or ill?
Do they have a backup plan if they (the petsitter) were to become sick?
How much time will they spend with your pet? Can they stay overnight? (Here is where you add in what you see as your pets' specific needs. What about a daily walk, changing litter, medication, or special food preparation?)
What other services will they provide at no charge? This may include picking up newspaper or mail, putting out trash, or watering plants.
When weighing your options for the care of your pet while you are away from home, some advantages to petsitting you might tend to overlook are:
No extra vaccinations are needed. When you board your pet, most boarding facilities will require your vaccination records be current within six months. However, this does not mean your pet is protected from illness.
Your pet can avoid digestive issues that may be caused by a change of food or water.
If you plan on leaving early in the day or coming back on a weekend or holiday, there is no need to board your pet for those extra days that the facility may be closed.
Having someone come to your house can help improve security.
Being in their home environment can avoid boarding stress. (How would you like it if some yappy little neighbor dog kept you up all night?)
My personal favorite advantage is one that is convenient and always makes me smile; your pet is home to greet you when you walk in the door – the best part of coming home!
– By Judy Robbins Reeves