Pet Separation Anxiety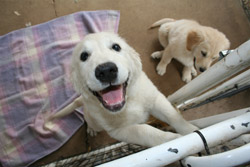 It isn't just children who suffer from the back to school blues—pets can suffer too. After a long, fun summer, an empty house can be a difficult adjustment for pets.
Pet Sitters International advises pet owners to become familiar with the signs of pet separation anxiety and how it can be treated.