Southern Scotts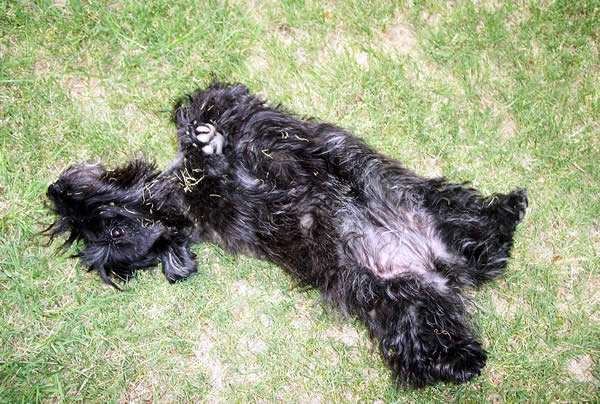 Brody and D'arcy are two of the babies I get to see almost every day. D'arcy is 4 years old. She LOVES squeekey things and chasing squirrels. She also likes her tummy rubbed, and as you can see from the picture, rolling in the grass.
Her brother, Brody, is an 8 year old Scott that wouldn't dream of being so undignified as to stoop to having his tummy rubbed. But (like so many men) the way to this handsome boy's heart is through his tummy – with treats.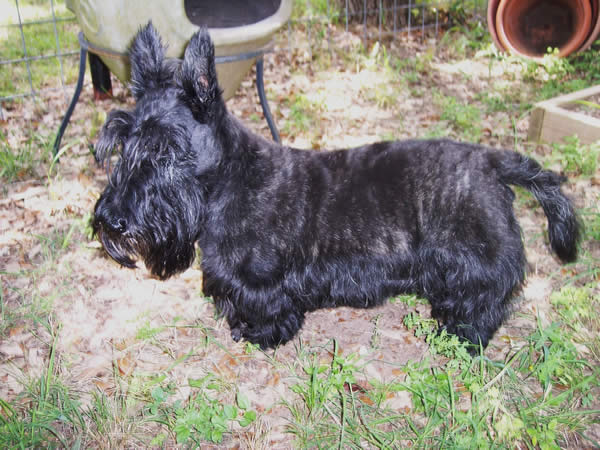 With Brody, I can't get him to stay outside long enough for his afternoon potty break because he knows he gets a treat when he comes back in. D'arcy is difficult to get to come IN because she might miss the squirrel.
They are a great couple of kids that make me laugh. I am happy to have them as friends.