Life-Saving Adoption Event Set for April 4th, 2009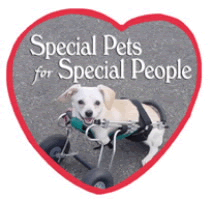 North Shore Animal League America's Tour For Life 2009, a national initiative to save the lives of innocent animals, will arrive in San Antonio to partner with Animal Care Services and Animal Rescue Connections for a special pet adoption event on April 4th, 2009, 11AM – 4PM at the Alzafar Shrine Pavilion.
The world's largest cooperative adoption event, Tour for Life, in partnership with Purina, aims to reinforce the importance and advantages of shelter adoptions. This year, Tour For Life celebrates mixed-breed dogs, helping advance the mission of the American Mutt-i-grees™ Club www.muttigrees.org , which promotes shelter adoptions and discourages purchasing pets from retailers supplied by puppy mills.

The American Mutt-i-grees Club, a program of The Pet Savers Foundation, is being piloted by the Animal League. Actress Kathryn Erbe, star of TV's Law & Order: Criminal Intent serves as the national spokesperson for Tour For Life and the American Mutt-i-grees™ Club. Also a pet parent, she adopted her mixed-breed dog from a shelter.
"This life-saving tour is truly close to my heart, as both a pet owner and animal lover," said Ms. Erbe. "I hope that my role in this effort will inspire all who are concerned about the welfare of animals to adopt from a shelter because it's the right choice and helps save lives."
Shelter dogs, cats, puppies and kittens will be available for adoption at the event. In addition to finding loving homes for the animals, this event will inform the public of the many educational and life-saving services available to pet owners at San Antonio's shelters and rescue groups. Along with ALL adoptable companion animals, our local organization is highlighting "Special Pets for Special People" at this adoption event. Our emphasis is to find people with those extra big hearts to take in a special needs animal; be it an elderly dog, a diabetic cat, animals with handicaps such as blindness, deafness, injuries or even a learning challenge that will take extra time and patience to overcome. All of these animals deserve a chance of a full and happy life in a loving home.
Throughout March and April, Tour For Life will be on its life-saving mission across America, helping over 100 shelters and rescue groups find homes for orphaned pets. Tour For Life ends with a "Grand Finale" event, hosted by Kathryn Erbe at FAO Schwarz in New York City, on Saturday April 25, 2009 featuring celebrities posing with puppies in the world-famous toy store windows.
Tour For Life's presenting sponsor is the One Hope Network. Developed in conjunction with Purina ONE® brand pet food, the One Hope Network is dedicated to transforming the lives of pets and people by supporting the efforts of animal welfare organizations across the country. Supporting sponsors include: Red Roof and Fort Dodge Animal Health®.
To learn more about Tour For Life and how you can help North Shore Animal.
League America, visit www.AnimalLeague.org, call the special Tour For Life hotline,
1-800-214-4308 or email [email protected].